Hair Color Scottsdale
Professional Hair Coloring Scottsdale
When you need Hair Color services in Scottsdale, trust our hair designers at Vidogi Salon & Boutique. Our Professional Hair Colorists will work to formulate the perfect, custom shade which complements your look. By taking into account your hairstyle, lifestyle, and skin tone, we can help you to decide on the ideal hair color. We specialize in Highlights, Ombre, Balayage, Reverse Ombre, Settle Ombre, Vivid Colors, and all other current Hair Color trends!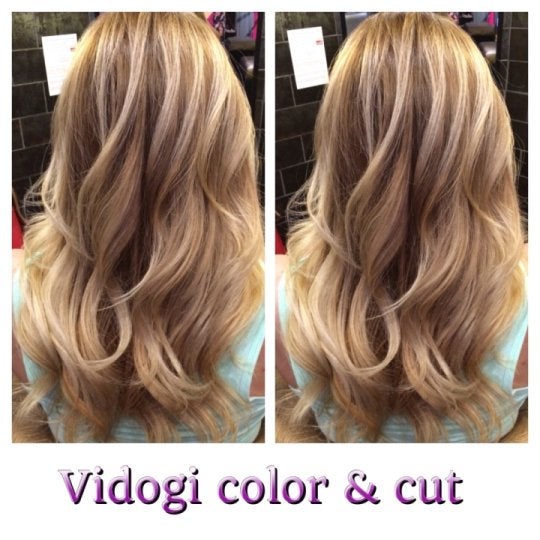 We offer a variety of hair coloring services, including:
Haircut & Color: $135+
Full Color: $85+
Partial Highlights: $85+
Full weave Highlights: $105+
Full Color + Partial Highlights: $155+
Ombre: $150+
Balayage: $150+
Reverse Ombre: $150+
Subtle Ombre: $135+
Root retouch: $65+
Color correction (per process): $75+
Vivid colors: $200+
Men's color (short hair): $55+
Olaplex: $40+
Toner only: $45+
**For Master Stylists, add $20+ to each service.
**Add $35 for Longer Hair
Let us know what hair color services you're interested in when you contact us today. If you are unsure of what to do with your hair, or need to correct your hair color, come in today for a FREE consultation. When you come in for hair color services, our professional stylists may even ask you if you'd like us to suggest a new style to go with your new hair color. Schedule your appointment by giving us a call at (480) 947-3720 or book online!